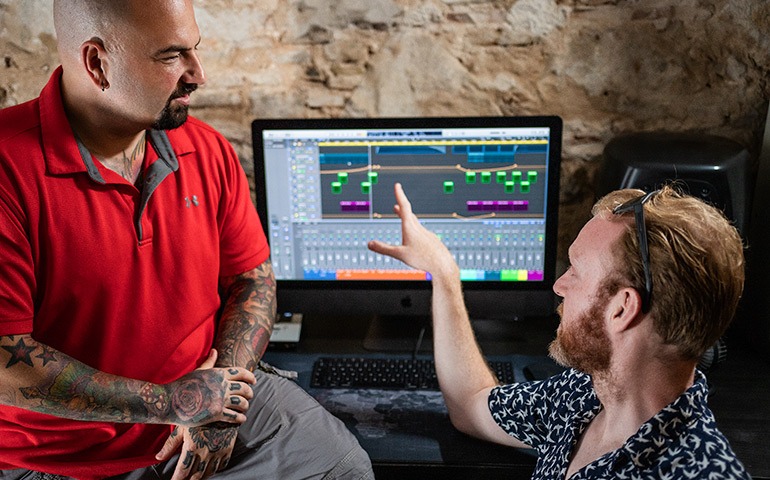 Thank you for visiting FordeeTV!
FordeeTV is the brainchild of Fordee, a Film Maker, Motion Designer, Graphic Artist, Audio Engineer, Artist / Painter, Web Designer, Gamer and all around Media Guru! Having worked in Audio/Video/Graphics for as long as he can remember – his last full-time teaching gig was as Head Instructor of Digital Post Production for SAE Institute in Miami, Florida. He taught a range of subjects; from the full Electronic Music Production course to heading up with Digital Post Production program. He currently resides in Barcelona, Spain.
Fordee is a freelancer; who specialises in motion design, visual design, concept development, graphic design + music and sound design. He can provide digital content solutions for a broad spectrum of clients from start-up brands to global advertising campaigns, and everything in between. His creative solutions span across these areas of expertise: explainer videos, branding, visual design, video editing, post-production and graphic design. Reach out, he'd love to hear about your next project!
Fordee has written a few Final Cut Pro X plugins. You can find free ones on the download page, and paid ones on the shop page.
Let's work together!
Fordee
Note: The Amazon links on the videos are affiliate links and he receives a small commission if you purchase anything via those links. You are free to purchase from any vendor you like, the links are shared to offer you an option from a reliable vendor with great customer service.